Principal sponsor of World Flight for hearing is leading hearing instruments company GN ReSound.
Why do GN ReSound support World Flight for Hearing?
GN ReSound, global technology leader in hearing instruments, sells and markets products that can help many hearing impaired people to a better life. As one of the leading companies in the business, GN ReSound see a mission in spreading knowledge about modern hearing instruments in order to help existing and potential users to fully benefit from state-of-the-art technology available today. GN ReSound also see the importance in showing that hearing instrument is both a positive and a natural aid that today offer both comfort and appealing design.
As a consequence of what is mentioned above, it is natural to GN ReSound to be associated with World Flight for Hearing, which mission is to act for increased and more widespread use of modern hearing instruments. The founder and front figure of the project, Johan Hammarström, greatly contributes to give a positive view of a life with hearing impairment.
By sponsoring WFH, GN ReSound helps Johan Hammarström and his team to complete a project that aims to create positive publicity for the sake of use of hearing aids and hearing in general. This initiative is well aligned with what the mission of a leading hearing instrument company should be.

- Cracking the code
Introducing next generation hearing instruments ReSound Metrix™ GN ReSound has solved four key challenges within the areas of speech clearity, sound quality, fitting accuracy and open fitting.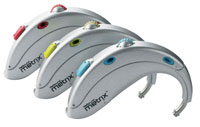 ReSound Metrix™ is available in a wide range of ear molds and custom products: Behind-the-ear (BTE), In-the-ear (ITE), In-the-canal (ITC), Completely-in-the-canal (CIC)
For more information please visit http://www.resoundmetrix.com/.
---

Shell Aviation supplies the highest quality products and services to the aviation industry worldwide. We supply to the private pilot as well as the largest global airlines.
We have a renowned worldwide Operations and Technical team, who are able to offer a complete range of services to airports, airlines, developers and fuel operating companies. We manage the entire supply chain from the supply of crude oil to the fuelling system of aircraft of all sizes. In fact, we safely and efficiently fuel over 20,000 aircraft every day at over 1000 airports in 90 countries. As such, Shell Aviation enjoys better regional representation than any other fuel supplier, and is committed to ensuring that all flyers benefit from a comprehensive, totally reliable supply network and best possible service. This is supported by our dedicated local expertise.
We always maintain the highest standards with regard to safety and reliability of supply. At every stage, we operate and manufacture to very tight specifications and to the highest of Health, Safety and Environment standards.
Research and development is also an integral part of our business and we are constantly working on development projects to further improve our extensive lubricants and specialities range.
With our depth of knowledge and breadth of resource (over 90,000 people and $100 billion in Shell Group assets), we are uniquely qualified to offer commercial support, technical back-up and wide-ranging consultancy in areas such as Risk Management.
For more information on what Shell Aviation can offer you, visit our website www.shell.com/aviation
---

---

---

---

---

FSI Flight Service International GmbH is acting as a service company in the field of flight preparation. The company offers services to the private and business aviation industry as well as to private pilots and is located at the Baden-Airpark in Germany.
The services that are provided by FSI consist of obtaining overflight and landing permissions all over the world, preparing flight plans as well as arranging handling at the airport. FSI also offers individual arrangements and looks at each customer's specific needs. Customers world-wide profit from the FSI office hours: 365 days a year, 24 hours a day.
FSI will be the flight-planning company for the WFH team supporting them with all landing and overflight permissions for the around the world flight.
---

---

---

---

---

---

---

---

---

---

---

---

---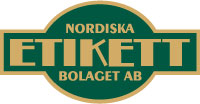 ---

---

---

---

---

---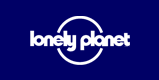 ---

---

---

---

---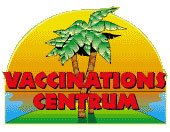 ---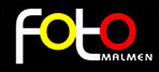 ---

---

---

---

---