---
August 16th: Iceland and flight to.... Aberdeen!
---
We got warmly welcomed by some GN ReSound staff and hard of hearing children at Reykjavik city airport. Media was there to take photos and write about the story of World Flight for Hearing. Iceland is a beautiful country with not more than 200 000 inhabitants. It is covered by volcanoes, glaciers and hot springs which are revealed by boiling water holes scattered over the county's surface. The landing on Iceland was a big milestone – we are now back in Europe again!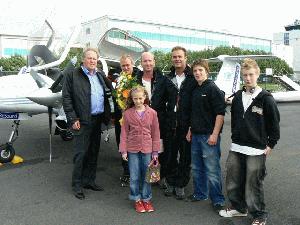 Welcomed at Reykjavik airport!


During the weekend we got some time to see some great sceneries of Island. We highly recommend the geysers (the "real" Geyser is located on Island where the region has the same name as the phenomena – Geyser), glaciers, volcanoes (we did some horse riding along the volcano sides on Icelandic horses) and the blue lagoon (a outside natural "swimming pool" that is heated by the hot springs). This was the last weekend with the team so that had to be celebrate some way! Reykjavik is a good place to celebrate with more night clubs per capita than any other city in the world.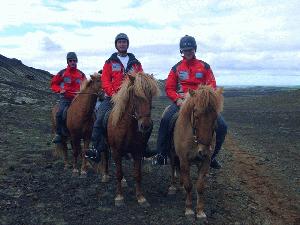 Of course we had to try to ride Icelandic horses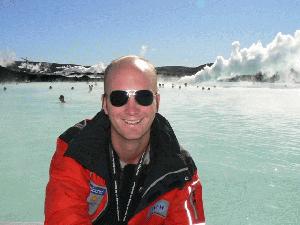 Blue lagoon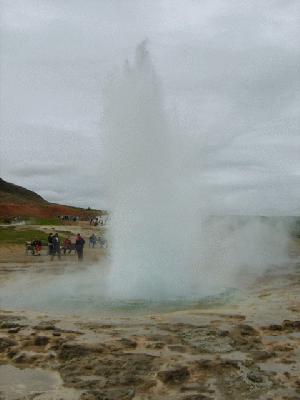 Geysers in Geyser



On the Monday we participated in an Icelandic TV show and Tuesday morning was spent to coordinate some project activities and also attend some newspaper interviews.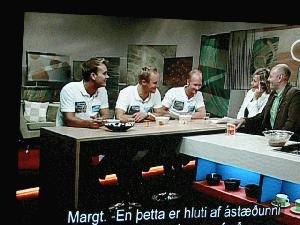 WFH team participates at popular Icelandic TV show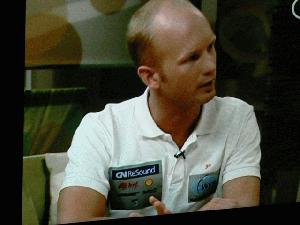 Johan Hammarström


After completed all project duties we set off for Faeroe Islands which is located between Iceland and Norway. The forecast looked good enough for us with not to low cloud bases and wind that was strong, but not to strong. We took off from a sunny Iceland and headed south east. As we approached Faeroe Island we got informed by the air traffic controllers that the weather was becoming worse and the winds were almost up at storm level – something that the meteorologist hadn't been close to forecast! The weather on our alternative was becoming worse as well beyond the levels of the forecast… The winds were gusting up to over 40 knots on the ground and with the given terrain the air traffic controller in the tower at Vagar (the main town on Faeroe Islands) expected some severe turbulence as well. The cross wind component for the best runway was more than 30 knots! This is the time you would like to sit in a DA42 with plenty of reserves so we almost could reach London from our present position! We checked the weather in Scotland and found out that the forecasts were safe enough – we headed for Aberdeen that was one of few airports that were open late in Northern Scotland. Felt good to place the aircraft nicely on the runway after almost 6 hours of flying. No luck to find accommodation in Aberdeen but thanks to a great guy at the FBO (airport office) we got to sleep in an empty apartment that he was renovating. Good feeling to go to bed after such a long day!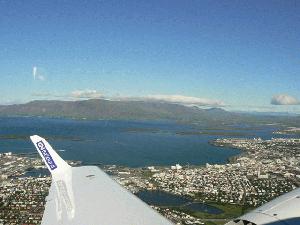 Reykjavik from the air!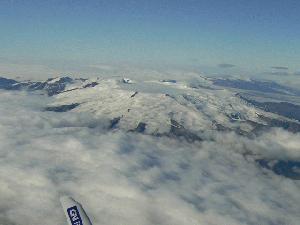 Nice sceneries of Iceland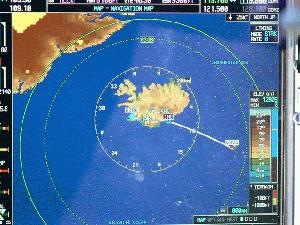 Route from Iceland to Faroe Islands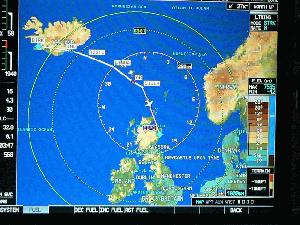 Storm in Faeroe Islands forced us to divert to Scotland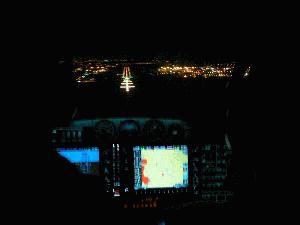 Late landing in Aberdeen


Written by Johan

Comments:
---
Posted by: Darius
Great stories, trip and cause. This Diamond company makes some great airplanes, including the one you're flying. One day I'll move from a Pieper to a Diamond! Have fun on the final stretch home.

Darius from New York City
Posted by: Darius
Great stories, trip and cause. This Diamond company makes some great airplanes, including the one you're flying. One day I'll move from a Pieper to a Diamond! Have fun on the final stretch home.

Darius from New York City
Posted by: Darius
Great stories, trip and cause. This Diamond company makes some great airplanes, including the one you're flying. One day I'll move from a Pieper to a Diamond! Have fun on the final stretch home.

Darius from New York City
Write comments:
---