---
August 18: Aberdeen to Stavanger
---
After the divert to Aberdeen we first we decided that next stop would be Shetlands, one day earlier than planned initially. Weather was "Ok" but not that much more. We had an IFR (Instrument Flight Rules) flight plan to Sumburgh, Shetlands but we took off from Aberdeen VFR (according to visual flight rules), hoping that we would be able to enjoy a scenic flight over the beautiful Scottish Highlands. We leveled off some 500-1000 feet above ground, only to find low stratus clouds and fog all around, just a few minutes after departure. We gave up; climbed and picked up our IFR clearance inbound Shetlands. Nice flight and on the final runway 27, Sumburgh we spotted a herd of dolphins playing in the water. Beautiful.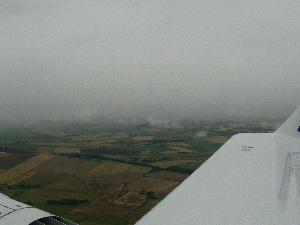 VFR - Yeah right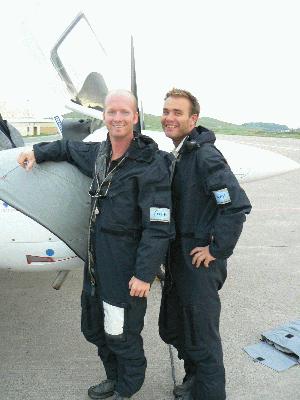 WFH poster boys of the month I - featuring Worldflyer


In Sumburgh we rented a car and drove around for two days, just sipping the magnificent landscape of these the most northern islands of the Great Britain. I believe that we covered more or less the whole main island during the two days and we truly enjoyed both the nature, old castles, scotish music etc. etc. It was great.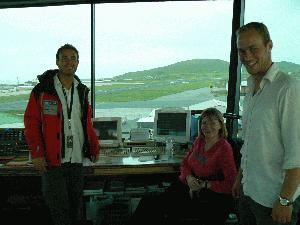 Sumburgh Control Tower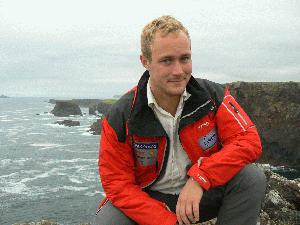 WFH poster boy of the month II - Now with scenery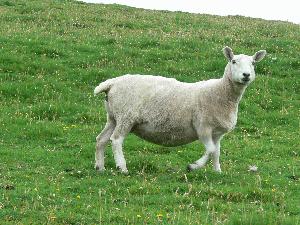 Johan is taking a walk


The plan was until a two days ago that the last leg of World Flight for Hearing expedition would be Shetlands – Stockholm/Barkarby. However, half of the purpose with a plan is of course to have something to change so after taking part of the weather outlook for the weekend, we decided to go to Stavanger, Norway on Friday afternoon, to minimize the risk of getting stuck in a front system passing the North Sea.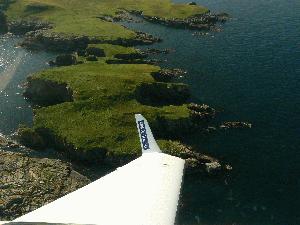 More nice scenery


So, here we are now, just a few hours from the finish line. It is we a mixed feeling of both great satisfaction but also with a portion of upcoming emptiness that we approach Barkarby. The expedition has been the adventure of our lives and starting to close this down will be a little bit like loosing an old love. 14:00 CET (12:00 UTC) this Saturday we have hopefully reached our goals:
1. Finishing the first ever round the world flight by a hearing impaired pilot.
2. Doing the first ever round the world flight in a diesel engine powered aircraft
3. Becoming the first Scandinavian crew to complete a round the world flight in a light aircraft.

We are not there yet though…

Written by Martin
Comments:
---
Posted by: Susanne Lamby
Hej Johan!

Tack för en fantastisk dag för din visning om din flyresn inom jorden runt och hur du klarade av att vara hörselskadad..
Jag är mycket imponerade över ditt sätt att berätta även dina vänner.
Lycka till i fortsättningen även jag hoppas du ska skriva en bok om din resan.

Mvh Susanne Lamby
Write comments:
---