---
WFH in the Swedish television programme Perspektiv
---
Today Wednesday there will be a TV-programme about World Flight for Hearing in Swedish television. It will be broadcasted 17:00 - 17:20 CET (SVT2) with a repeat on Saturday 11:00-11:20 CET.
For you who can not see the programme can watch it after the broadcast on the TV programmes website (SVT, Perspektiv).

Written by: WFH Team
---
Johan nominated to Stockholm citizen of the month
---
Johan Hammarström has in the daily newspaper Stockholm City been nominated to Stockholm citizen of the month. Johan's competitors are the famous Swedish author Jan Guillou and swimmer Therese Alshammar. To vote for Johan pickup your mobile phone and send "City månad 2" to 72580.
Note that this will only work in Sweden and the voting ends september 15th.
---
September 8th: Successful exhibition in a beautiful Innsbruck and then flight to Wiener Neustadt
---
The exhibition in Innsbruck went very well although the number of participants wasn´t very high. The WFH movie was released and was presented on a big exhibition screen in the GN ReSound booth. An automated presentation was also running so that visitors to the booth could get to know more about the "Story of World Flight for Hearing".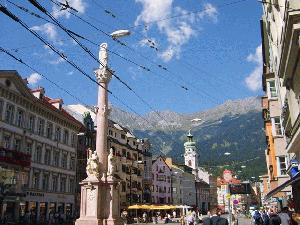 Picture from downtown Innsbruck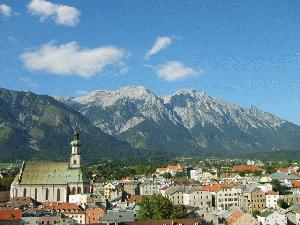 Another amazing view from Hall nearby Innsbruck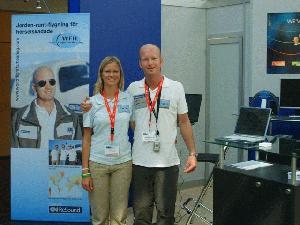 Wanja Stenberg and Johan Hammarström at International Congress of Audiology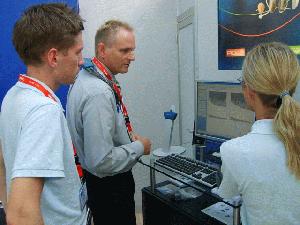 Andreas Bergner (to the left) and Wanja Stenberg (to the right) get a product demo by Claus Petersen from GN ReSound


Innsbruck is a lovely city with the huge mountain ridges right in the background. In the weekend me, Wanja and Andreas got to climb one of the mountains and enjoy som delicious Austrian food on the mountain top (yes, there was an open restaurant on the mountain top!). We also took the public transportation to other parts of the outskirts and got to see some stunning views. After three days of exhibition I took of (Wanja and Andreas took Ryanair back to Sweden because they had to work) from Innsbruck and did the most amazing climb I have ever experienced. What I feeling to fly a small airplane in the valleys of the Alpes! See some wonderful pictures below. I took the airplane to Wiener Neustadt in Austria in order to fix some things with the aircraft before we sell it. Tomorrow I hope be able to fly up to Sweden again.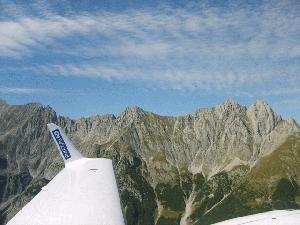 Taken from Worldflyer during climb from Innsbruck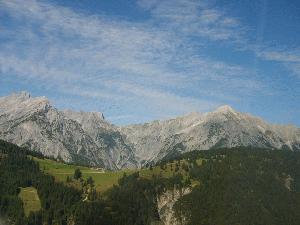 \"Sound of Music\" feeling in Worldflyer over the Alpes!


Written by Johan Hammarström
---
September 3rd: Landed in Innsbruck to attend International Congress of Audiology!
---
Yesterday we (Johan Hammarström, WFH Webmaster Andreas Bergner and WFH Information Manager Wanja Stenberg) landed with Worldflyer in Innsbruck to attend the International Congress of Audiology. Before Innsbruck we have completed some other activities such as making a scenic flight with the winner in GN ReSounds Audiologist competition in Sweden and meeting hard of hearing children in Sonderborg in Denmark. As we get all the pictures from these activities we will publish them on the blog! During the fall there will be several movies released about World Flight for Hearing and the first one (a short summary movie) will be released today as a beta version and showed for the first time at International Congress of Audiology. But for all curious web visitors we have also made it accessible on the internet so stick around and check it out on our blog very soon.

The flight down in Europe has been quite eventful. We have had to struggle with a lot of headwind and lots of weather. The flight between Kalmar (where the scenic flight was performed) and Sonderborg in Denmark we had to circumnavigate several CB clouds that looked to heavy to penetrate. We also had to do a divert on the way down to Innsbruck as we run short of fuel due to a not properly installed fuel check valve (but that was easy to fix).

The approach to Innsbruck is stunning! You start the final on 9500 feet and descend steep in to a valley where you have 12 000 feet mountains at your sides. The approach is considered to be one of the most demanding in the world!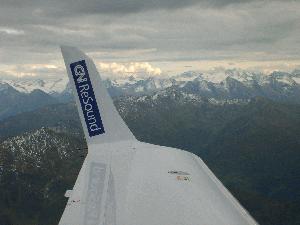 Approaching Innsbruck (stunning view over the Alpes)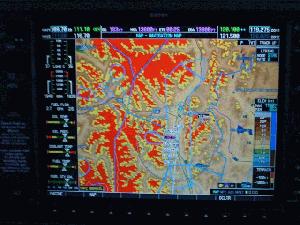 GARMIN 1000 warns for terrain on the approach in to Innsbruck (red areas is terrain that is higher than the airplane)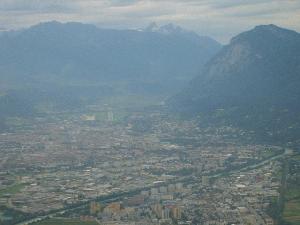 Innsbruck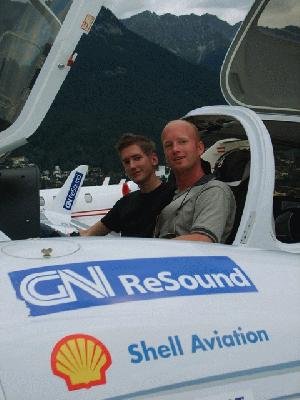 Johan Hammarström and Andreas Bergner in Worldflyer after landing at Innsbruck


Written by Johan
---
August 25: Celebrations
---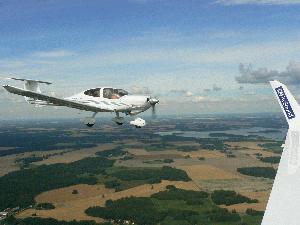 Worldflyer escorted by Diamond Star (DA40) inbound Barkarby


19th of August was a big day for the WFH team. But not only for us, it was also a very big day for our sponsors, relatives, family and girlfriends. More than 100 people were gathered at the homecoming event at Barkarby Airport and World Flyer was exclusively escorted by ÖstFlyg AB (Diamond Scandinavia) from Västerås to Barkarby and I believe it was as breathtaking for us as it was for the people on the ground when we entered Barkarby airspace. We did a few fly bys before we landed runway 06 and entered the taxiway to the flying club. The goal line stripe was stretched and the audience were cheering loudly when we opened the canopy and stepped out from the aircraft after more than 5 months of travelling. What a feeling! Media was there to capture some great film and photos, but the first ones to run towards us was my mother and girlfriend.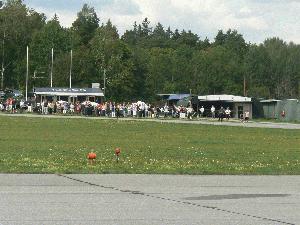 A big crowd met us at the finish line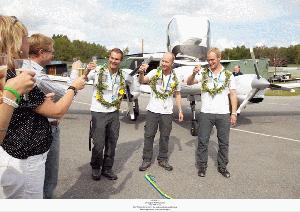 Photo by Peter Knutsson (c)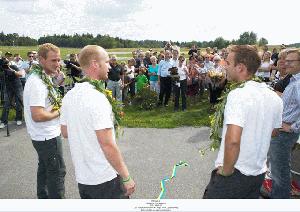 Photo by Peter Knutsson (c)


After about 45 minutes of saying hello to everyone and a brief speech we entered the EAA house to begin the first sum up speech ever held by the WFH team. The room was absolutely topped off with people and everyone was listening carefully to the exciting presentation we held all three of us. Many pictures to laugh at!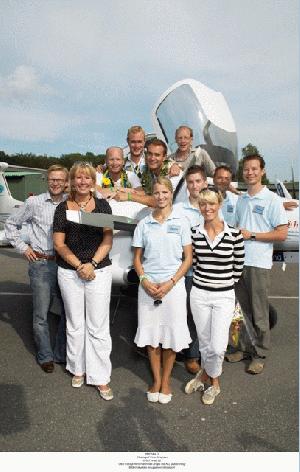 The whole WFH team - Photo by Peter Knutsson (c)


At 18:30 the dinner started at beautiful Waxholm hotel, in the inner part of Stockholm Archipelago. Here we had the opportunity to show our appreciation to some of all people that has worked hard for several years to turn World Flight for Hearing into reality and a success. During the delicious dinner Thomas Lindberg entertained the guests with a much appreciated song performance. The dinner was rounded off with cocktails and clubbing at the local bar/club Kabyssen. We had a spectacular night with family and friends!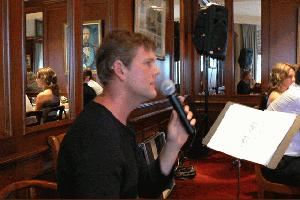 Entertainment by Thomas Lindberg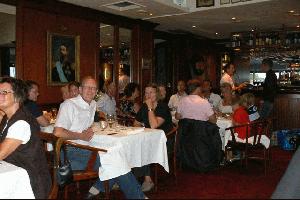 Dinner at the Waxholm Hotel


Although the expedition World Flight for Hearing is now successfully completed, the project will continue to run until the end of the year (New Year 2006/2007). During this fall we will participate at a large number of events and activities both related to hard of hearing and to aviation. The next big event is our concluding European tour the 1st to 9th of September. This is an opportunity for us to visit Germany, Austria, UK, Netherlands and Denmark and we will among other things participate at the XXVIIIth International Congress of Audiology, ICA, held in Innsbruck Austria. Please come and meet us in GN ReSound's exhibition area!

The blog will continue to live for another month or so and after that we will make sporadic updates of the Web site until end of 2007 at least. Continue to check in here.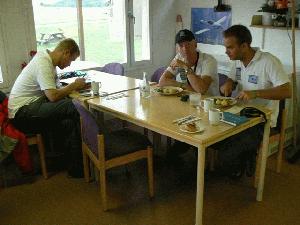 Life slowly returns to normal - The team at Barkarby the day after


Written by Johan and Martin
---
August 19th: WE DID IT!!!
---
We did it, we did it, we did it! What a wonderful feeling to cross the goal line in Stockholm and open up the canopy and hear the cheerings from more than 100 people welcoming us with big welcome signs! With six hands on the scissors, the WFH team cut the goal stripe together and marched in to the arms of our cheering friends, relatives and partners in the project. What a feeling!!!

The homecoming celebration was filled with activities such as our first homecoming speech, a celebration dinner with entertainment by Thomas "Elvis" Lindberg and a "mingelfest" with pictures shown from the expedition. We all ended up at the night club Kabyssen in beautiful Waxholm just outside Stockholm and we hade a great celebration!

We will get back as soon as we can with more information from the homecoming event and show you some pictures! Of course we intend to give you more updates and summaries from the expedition so stick around!

Written by Johan
---
August 18: Aberdeen to Stavanger
---
After the divert to Aberdeen we first we decided that next stop would be Shetlands, one day earlier than planned initially. Weather was "Ok" but not that much more. We had an IFR (Instrument Flight Rules) flight plan to Sumburgh, Shetlands but we took off from Aberdeen VFR (according to visual flight rules), hoping that we would be able to enjoy a scenic flight over the beautiful Scottish Highlands. We leveled off some 500-1000 feet above ground, only to find low stratus clouds and fog all around, just a few minutes after departure. We gave up; climbed and picked up our IFR clearance inbound Shetlands. Nice flight and on the final runway 27, Sumburgh we spotted a herd of dolphins playing in the water. Beautiful.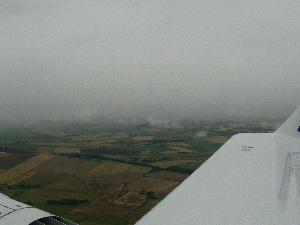 VFR - Yeah right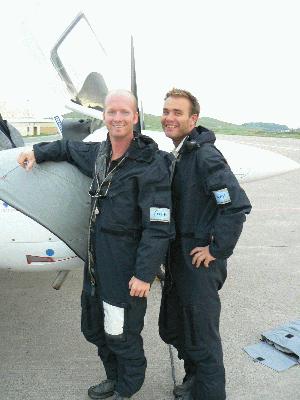 WFH poster boys of the month I - featuring Worldflyer


In Sumburgh we rented a car and drove around for two days, just sipping the magnificent landscape of these the most northern islands of the Great Britain. I believe that we covered more or less the whole main island during the two days and we truly enjoyed both the nature, old castles, scotish music etc. etc. It was great.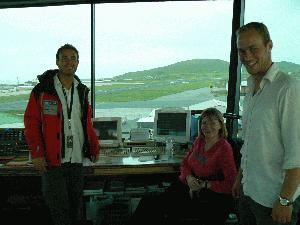 Sumburgh Control Tower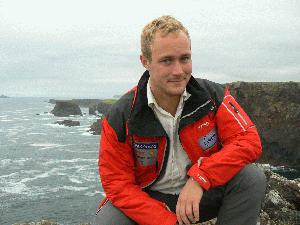 WFH poster boy of the month II - Now with scenery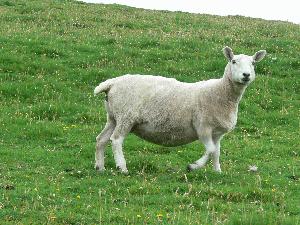 Johan is taking a walk


The plan was until a two days ago that the last leg of World Flight for Hearing expedition would be Shetlands – Stockholm/Barkarby. However, half of the purpose with a plan is of course to have something to change so after taking part of the weather outlook for the weekend, we decided to go to Stavanger, Norway on Friday afternoon, to minimize the risk of getting stuck in a front system passing the North Sea.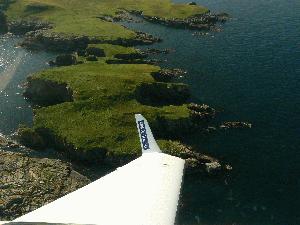 More nice scenery


So, here we are now, just a few hours from the finish line. It is we a mixed feeling of both great satisfaction but also with a portion of upcoming emptiness that we approach Barkarby. The expedition has been the adventure of our lives and starting to close this down will be a little bit like loosing an old love. 14:00 CET (12:00 UTC) this Saturday we have hopefully reached our goals:
1. Finishing the first ever round the world flight by a hearing impaired pilot.
2. Doing the first ever round the world flight in a diesel engine powered aircraft
3. Becoming the first Scandinavian crew to complete a round the world flight in a light aircraft.

We are not there yet though…

Written by Martin
---
August 16th: Iceland and flight to.... Aberdeen!
---
We got warmly welcomed by some GN ReSound staff and hard of hearing children at Reykjavik city airport. Media was there to take photos and write about the story of World Flight for Hearing. Iceland is a beautiful country with not more than 200 000 inhabitants. It is covered by volcanoes, glaciers and hot springs which are revealed by boiling water holes scattered over the county's surface. The landing on Iceland was a big milestone – we are now back in Europe again!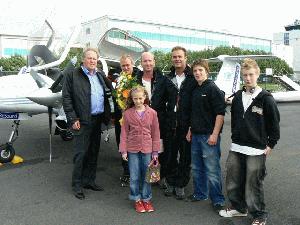 Welcomed at Reykjavik airport!


During the weekend we got some time to see some great sceneries of Island. We highly recommend the geysers (the "real" Geyser is located on Island where the region has the same name as the phenomena – Geyser), glaciers, volcanoes (we did some horse riding along the volcano sides on Icelandic horses) and the blue lagoon (a outside natural "swimming pool" that is heated by the hot springs). This was the last weekend with the team so that had to be celebrate some way! Reykjavik is a good place to celebrate with more night clubs per capita than any other city in the world.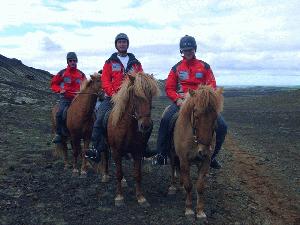 Of course we had to try to ride Icelandic horses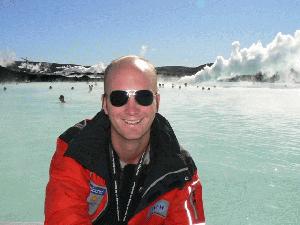 Blue lagoon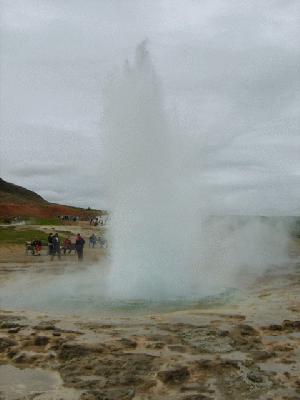 Geysers in Geyser



On the Monday we participated in an Icelandic TV show and Tuesday morning was spent to coordinate some project activities and also attend some newspaper interviews.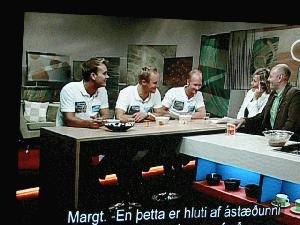 WFH team participates at popular Icelandic TV show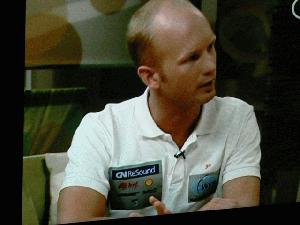 Johan Hammarström


After completed all project duties we set off for Faeroe Islands which is located between Iceland and Norway. The forecast looked good enough for us with not to low cloud bases and wind that was strong, but not to strong. We took off from a sunny Iceland and headed south east. As we approached Faeroe Island we got informed by the air traffic controllers that the weather was becoming worse and the winds were almost up at storm level – something that the meteorologist hadn't been close to forecast! The weather on our alternative was becoming worse as well beyond the levels of the forecast… The winds were gusting up to over 40 knots on the ground and with the given terrain the air traffic controller in the tower at Vagar (the main town on Faeroe Islands) expected some severe turbulence as well. The cross wind component for the best runway was more than 30 knots! This is the time you would like to sit in a DA42 with plenty of reserves so we almost could reach London from our present position! We checked the weather in Scotland and found out that the forecasts were safe enough – we headed for Aberdeen that was one of few airports that were open late in Northern Scotland. Felt good to place the aircraft nicely on the runway after almost 6 hours of flying. No luck to find accommodation in Aberdeen but thanks to a great guy at the FBO (airport office) we got to sleep in an empty apartment that he was renovating. Good feeling to go to bed after such a long day!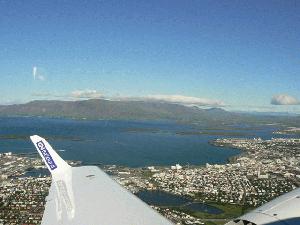 Reykjavik from the air!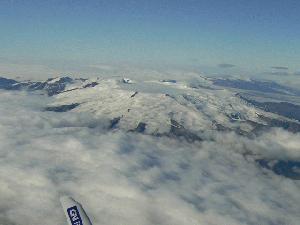 Nice sceneries of Iceland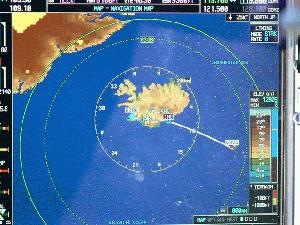 Route from Iceland to Faroe Islands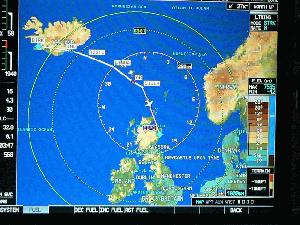 Storm in Faeroe Islands forced us to divert to Scotland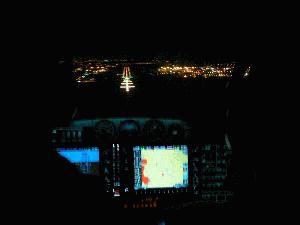 Late landing in Aberdeen


Written by Johan

---
August 10: From Canada to Greenland
---
After a short stop in Goose Bay we were ready to take off for Narsarsuaq on the south east part of Greenland. When we arrived to the very nice Irving FBO at the Goose Bay airport we met some very tired personnel there. It turned out that during the night a Boeing 767 had had to divert to Goose Bay during its flight from Cancun in Mexico to Great Britain. The reason for the diversion was that the lavatories had become full somewhere between Canada and Greenland, not everyday you hear such a reason. When day has landed back in Canada and got more fuel and emptied the lavatories they were slightly over the crews allowed working hours and they had to remain in Goose Bay. Now the small FBO who normally takes care about small aircrafts up to 20-30 passengers had 300 of them running around on the apron in the middle of the night without any planned accommodation and only dressed in shorts and T-shirts, the temperature was only 8 degrees Celsius! Good job Irving handling this interesting situation!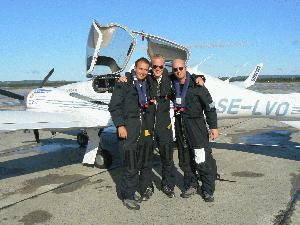 Ready for takeoff inbound Greenland


The flight over to Greenland is a nice experience, you really get the feeling that you are far away from most of the civilization, there is only the ocean ahead and after a while you approach Greenland with its stunning nature. The Greenlandic coastline in the south-west consist of sharp mountain peaks rising up from deep fjords with green-blue water. In the fjords you see white and blue icebergs slowly floating along with the currents from one of the many places where the glaciers reaches the sea and breaks loose into chunks of icebergs. Beautiful! Narsarsuaq is an old air force base built in the late 30's, beginning of the 40's. At times during the Second World War there were over 5000 people living in Narsarsuaq, today there are only 150 people there in a few houses, a hotel and a small shop.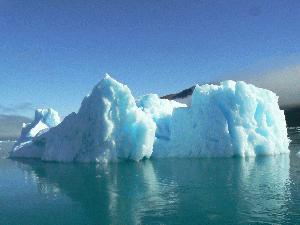 Icebergs in different formations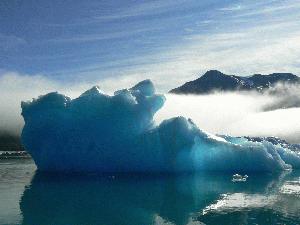 We met Lukas and Phillipe that were preparing there expedition across the Greenland icecap. They were just about to start crossing the icecap from the southwest up to the northeast towards Thule using only skies and kites (a kite is like a small parasail that is used to pull them along the ice). That is a distance of 2200 km! You can read about their adventure at http://www.x-pedition.at.

After the landing we got invited to a birthday party that was held for one of the guides. Suddenly we mingled among 15% of the Narsarsuaq population! =)

Narsarsuaq is connected to the outside world through a few flights from Reykjavik and , Copenhagen plus some domestic cities in Greenland. One connection is through a helicopter connection via Nuuk. We met up with the helicopter crew Christer and Thomas that flew in from Nuuk in their huge Sikorsky helicopter. We knew Christer since before and it was really fun to hear them telling all the stories about helicopter flying in Greenland, I can promise that that is not an everyday job! Thanks for showing us around and taking care of us Christer.

Just close to Narsarsuaq there is a glacier within walking distance, therefore we took a trekking tour there, we started pretty late in the day and we had to keep up the pace in order to be back home before darkness. I can promise that we fell easily asleep that night… Again, the nature surrounding Narsarsuaq is stunning!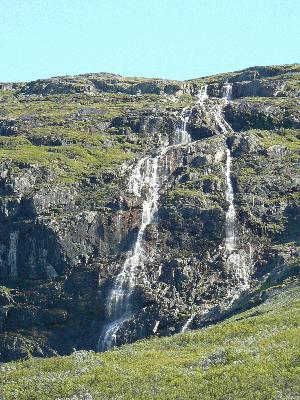 Trekking through the Greenland nature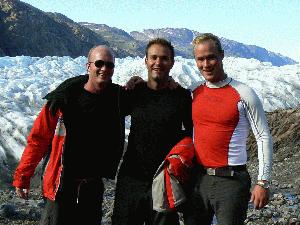 Reached our trekking destination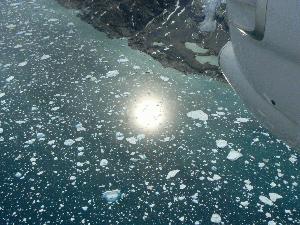 View from above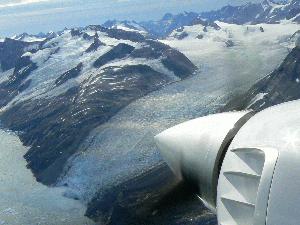 The east coast of Greenland when leaving for Iceland


The next stop is Reykjavik on Iceland, more about that in the next blog!

Over and out

Written by Henrik

---
August 7 – Toronto to Quebec
---
Since Toronto we have had the pleasure to visit several cities in this part of the world. Now we are at 15,000 feet with 195 knots ground speed in blue sky, on top of a beautiful Alto cumulus and Nimbostratus overcast cloud layer inbound Goose Bay, Labrador. We had some weather issues because of a front system passing Newfoundland land and Labrador causing some heavy rain showers and strong winds. Good to be in the air. I am in the back seat, having plenty of time for reflections on the expedition and on life in general. I'll share this with you later on but first a short summary of the last few days (as customary I once again have to start with thanking a bunch of great people that we have met over the last couple of days):

One thing I forgot to mention in the last blog was the excellent BBQ with Norm Livingstone (known from previous blog sessions from Thailand) and his family north of Toronto. Norm recently bought a Mooney Ovation 3 that he is picking up from the factory in a couple of weeks. He will then spend the next 12 months flying around the world with his fiancé Luc. Norm, welcome to the small but privileged group of earthrounders and we are looking forward to seeing you in Sweden in a year. The BBQ was excellent and we had a great night!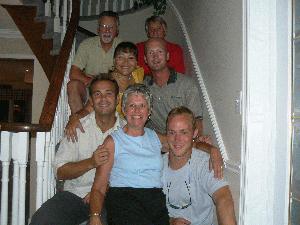 Norm with family


After Toronto we set course to London Ontario where we had the pleasure to meet the nice team at Diamond Aircraft. Diamond helped out with some maintenance while we borrowed the company van to see the Niagara falls. Great welcoming and great service guys. Thanks!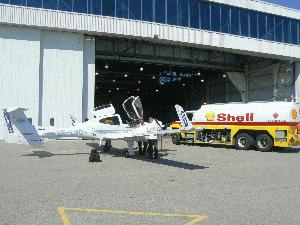 Fueling outside the Diamond facility at London, Ontario


After the Diamond visit we set course for Bangor Maine, US for an interview with Hearing Journal over a delicious lobster dinner at Beautiful Cestine at the coast of Maine. This landscape is just amazing and we really enjoyed both the food and the company! David and Anne, a warm thank you for the very nice treat.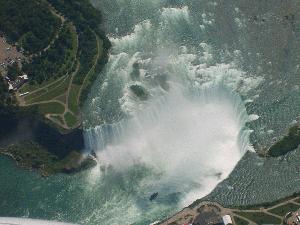 Niagara falls from 3000 feet.


We have also spent a day in the French part of Canada, Montreal and Quebec more specifically. No offence America but it felt very refreshing with some European style cuisine, sophisticated architecture and European influences.  We had a good time here and this is definitely a part of the world that we will come back to at some point.

Written by Martin
---
August 4, 2006 – Hard of hearing activities in Canada
---
July 30: The Oshkosh visit
---
July 26th: Landed Oshkosh
---
July 23rd: On our way to Oshkosh!
---
July 20 - Plane spotting Princess Juliana (TNCM)
---
July 16: Landed in St Lucia and getting our diving licenses at Scuba Steve's Diving
---
July 13th: Landed in Venezuela
---
July 10th: Flight to Jamaica via the Blue Hole!
---
July 9th - Grounded for some days due to weather
---
July 5, 2006 – Zihuatenejo to Belize
---
July 4th: Something about the election...
---
July 4th: Zihuatanejo is beautiful... and hot!
---
July 1st - Media coverage in LA and then down to Mexico!
---
June 30: Spending time on the US westcoast
---
June 25: From Hawaii to the US westcoast
---
June 25 - Crossing the Pacific Ocean
---
June 23 - Preparing for the crossing to Long Beach
---
June 16 Western Samoa to Christmas Island
---
June 11th till June 15th: Fiji to Western Samoa
---
June 12: On our way to the airport
---
June 10, 2006 – From Brisbane via New Caledonia to Fiji
---
June 5, 2006 - Preparing for the Pacific Crossing
---
May 30: Worldflyer reaches Brisbane in Australia
---
May 28: Getting ready to continue
---
May 23rd: Another unscheduled stop.. This time in Darwin...
---
May 20: Landed Darwin
---
May 18: Worldflyer is airborne!
---
May 17: Waiting for customs...
---
May 14th: Still standing still
---
May 9th: "World Flyer" grounded in Jakarta
---
May 6th: Ok weather to Jakarta
---
May 5th: Jakarta next
---
May 4th: Birthday and maintenance of "World Flyer" in Malaysia
---
Looking back: A nice stay in Thailand
---
April 27th Hard of hearing in Ho Chi Minh City
---
April 26th: Landed Vietnam
---
April 21 - April 23: A nice stay in Bang Phra
---
April 20th: Among thunderstorms to Thailand
---
April 15th to 19th: Trekking in Nepal!
---
April 11 to April 14: Kolkata and Darjeeling
---
April 11: A flight from Mumbai to Kolkata
---
April 8 to April 11: From Oman to India
---
April 13: Darjeeling
---
April 11th: News from WFH Headquarter, Sweden
---
April 6th to 7th: Lecture for hard of hearing people in Muscat and tour in the desert
---
April 6: Further east in the Middle East
---
April 4th: WFH in Daily Gulf
---
April 2: Fair winds across the desert
---
March 28th – 31st: From great sights in Israel to great rest in Egypt!
---
March 27: Austria to Cyprus and Israel
---
March 27: Cyprus and Israel
---
March 23rd: Fix "World Flyer" in Austria
---
March 22: Replanning
---
March 20: Greek TV, flying and a lot of food
---
March 19th: Flight from Dubrovnik to Crete with stunning views of Albanian mountains and a great welcome in Greece
---
March 17-18: Reaching the Mediterranean Sea
---
March 16th: Danish TV meets WFH and then the first real "expedition feel" leg to Wiener Neustedt
---
March 15th - Expedition start!
---
March 12th: No sleep....
---
March 12th: Photos of "World Flyer" airborne!
---
March 11th: Full day at Barkarby (ESKB) to prepare SE-LVO
---
March 10th: Meeting with HOH children in Växjö
---
March 9th: Meeting with HOH children in Växjö
---
March 8th: WFH success at technology event in western Sweden!
---
March 6th: The expedition aircraft "World Flyer" arrives in Sweden!
---
March 4th: Audiologist yearly meeting in Denmark!
---
March 2nd and 3rd: Pickup of "World Flyer" in Austria!
---
March 1st: Lecture at Audiologist school in Trondheim
---
Welcome to the expedition blog that will be updated along the flight!